Are you looking for a fabulous vacation  in one of the most desirable locations in Maui?  ... well this is it !!! All our condos  have stunning Ocean views and are  located in popular sunny South Kihei, only steps from famous Wailea and many other tourist attractions. We are in walking distance to many save swimming and snorkel beaches, stores and restaurants.  All our units have free WI-FI and private laundry appliances in the units.

You may choose from the following condos below: 

Sorry we do not allow pets or smoking in any of our sparkling clean condos!

    If you would like to talk to a person please call Dorli at

                           858-272-2436 PST Zone or ...................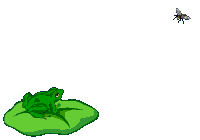 Welcome to our Home page with all condo listings

        Comment from a guest:


WOW, I CAN'T SAY ENOUGH NICE THINGS ABOUT DORLI! HER PATIENCE AND 

UNDERSTANDING WERE EXCEPTIONAL. WE WERE SAD TO SAY THAT DUE TO

ATA AIRLINES GOING UNDER WE WERE FORCED TO CANCEL OUR TRIP. 

HOWEVER DORLI WAS VERY CONSIDERATE IN GIVING US A FULL REFUND. 

WHEN THINGS CALM DOWN AND WE RETURN TO MAUI YOU CAN BET IT
       WILL BE WITH DORLI AND ISLAND SURF. 


MUCH MAHALO, 

BOB & MEGAN
Thank you two so much Dorli!  I haven't seen such great customer service.  You two are a great team and your guests are sure lucky to have you two.  Their wedding was very special and they loved my gifts!! Thanks again for the awesome job on such a short notice!!  Aloha

Leah Rudzewski, PHR 

Human Resources Manager 22th St NE Suite 1

Auburn, Wa 98002  

We are  very dedicated  helping you with any part of your vacation. No matter if this is your first time or you need to plan a special event, we will try our best to share our local info with you.     

See guest comment > ........................................

   Background picture of this page was taken from 

  beach by  our condo

We ARE A PRIVATE OWNER AND CANNOT AFFORD TO GIVE REFUND FOR DATES THAT WHERE RESERVED FOR YOU. 

Even though we try very hard to re-book and most of the time it works,we still recommend YOU read our 

cancellation policies carefully and also RESEARCH THE OPTION OF TRAVEL INSURANCE

Condos are licensed for vacation rentals -- Our Hawaiian Tax ID# W3029487-01 

Condos are licensed for vacation rentals -- Our Hawaiian Tax ID# W3029487-01