This unit WILL PUT YOU OVER THE TOP!!

It is on the PENTHOUSE FLOOR, (6th) and when you step inside  you will be greeted by unobstructed and magnificent ocean and mountain views.

While dining on the private LANAI, you can enjoy panoramic VIEWS OF THE OCEAN,  GLOWING SUNSET SKIES and  beautiful  SUNRISES over MOUNT HALEAKALA.

This unit has 

FREE WIRELESS INTERNET  and 

long distance phone calls

 And as a bonus from November through  April you can witness the awesome  sight  of  

HUMPBACK WHALES  frolicking in the  ocean !

This condo is not on the beach side and you have to cross the street to get to the Beach.

The living-room has stunning endlesss ocean views and the sofa converts into a   QUEEN SIZE PULL-OUT COUCH. 

(The condo is best suited for 2 Adults and maybe 1 or 2 small children. Since a sofa couch is not a real bed and might not be comfortable  for 2 adults.

We have Air conditioning in both rooms, cable TV and Flat screen models in both rooms.

The  bedroom has  also a window AIR-CONDITION.

The bed has a heavenly 'Chateau Pillow Top' KING  SIZE  mattress with extra firm  support but  very relaxing softness for those of us who need some extra TLC for our backs!!!  It is FABULOUS and confirmed by many guests !!

Feel free to review our guestbook below.

The bathroom has a full tub / shower combination. We provide you with fresh towels, some toiletries for a starter kit. And yes we also include a  

     BLOW DRYER.

The kitchen has all needed appliances and is fully stocked for your cooking convenience.

(For a complete list, please see our amenities list  below.)

If there is anything missing let us know 

and we will galdly get it for you.

A great luxury is your own   

WASHER AND DRYER in the unit 

Our condo is nicely remodeled and has  Hawaiian style furniture throughout. It is perfect for 2 but can                        handle 4 guests very comfortably.


A m e n i t i e s :  

In Building:  2 elevators, 

In condo: Phone, Air Conditioning in

living room and bedroom, 

Cable TV, 2 TV's, I-Pod station

Washer and Dryer IN UNIT

Full WELL-EQUIPPED kitchen,

with all needed utensils,

dishwasher, refrigerator, blender,

toaster, microwave, rice cooker,

coffee maker, juicer, 

electric hot plate for easy grilling

without the mess of coals,
We also provide: 


Beach gear like umbrella

Beach towels and chairs,

ice chest

Boogie boards, 

beach mats, 

some sand toys

some snorkel gear and
starter kit of toiletries


Iron/board, blow dryer, linens and towels for each guest registered

Available for a small fee:
baby play pen/crib (for indoor use)

high chair

roll-a-way bed

  FREE WIRELESS INTERNET

 just bring your laptop or iPad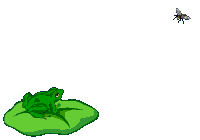 If you would like to talk to a person please call me,                   Dorli at                        858- 752-7225

                  PST Zone

 I understand that there are many condo options to  choose from, so feel free to e-mail me by clicking link to the left with any questions that you might have, so I can help you plan your island vacation. 

One sample here:

Thank you Dorli and Sigi! We had the most amazing time in your condo and its because you have thought of truly everything. We got married in Maui and I have to say that because of you and your condo, this trip exceeded every other trip we have had to Maui. We will absolutely come and stay with you again and I would refer you to anyone who ever asks about where to stay. Your condo is in the perfect area of Kihei that makes it so easy to get to anywhere else on the island, and you can walk just about anywhere in Kihei from the condo, true perfection!!!!!! Thanks so much again and hope to stay with you again very very soon.  

  Diana C, Portland Oregon 

Sorry no pets or smoking in our sparkling clean condo.

We have the highest of standards in cleanliness. We guarantee our service and if you are not happy let us know and we come back until it is to your satisfaction!

Below are personal pictures taken by us or our guests including the back drop.

For CONDO LOCATION 

select mapquest link here

                         **All condos are listed on VRBO and Airbnb and we

                         can offer you a discount by booking directly with us **

    Payment options:

    Yes we do accept secure payment via Credit Cards, 

    PayPal or checks.  

    Feel free to e-mail me for details and price quote.                        

Our swimmingpool allows for great 

park and Ocean views

Enjoy our BBQ area next to pool

             Island Surf unit 60-1 - a 1 bedroom 1 bath unit - sleeps 4 (2 Ad 2 small children


 * Less than 7 nt. booking are only available if they fit between other bookings

 * Discount is given to 3 or more weeks

          Our condo is loved by honey mooners and some are coming back with their babies now :-)

Both pictures were shared by guests and taken within minutes              from condo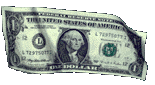 ....   Info on how to book, what our cancellation policies are etc.

....   Small sample of what to expect from your surroundings while staying in our condo

....   There is only so much you can absorb in one day so if you feel

             overwhelmed, confused or just curios don't hesitate to contact me.         I love sharing my knowledge about my favorite island with you.


....   our pictures with favorite beaches and more